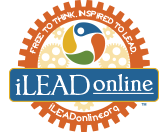 iLEAD Online is a personalized online learning program option currently available for 3rd-12th grade learners. We are building our K-2 program soon!
Full-time : Now enrolling! iLEAD Online Charter School is a nonprofit, tuition-free public charter school. Now enrolling grades 3-12 for Los Angeles, Orange, Ventura, San Bernardino and Kern county residents. Contact us for more information.
Part-time: Now enrolling! Are you already enrolled in another school or program full-time? Are you looking for part-time online courses? You can enroll in our iLEAD Online Charter School full-time, or you can enroll part-time and access courses not available at your school. iLEAD Online can give you flexibility if you'd like a modified schedule, or you can take extra courses in addition to your current school schedule.
Click to learn more about iLEAD Online