Virtual Introduction to iLEAD Lancaster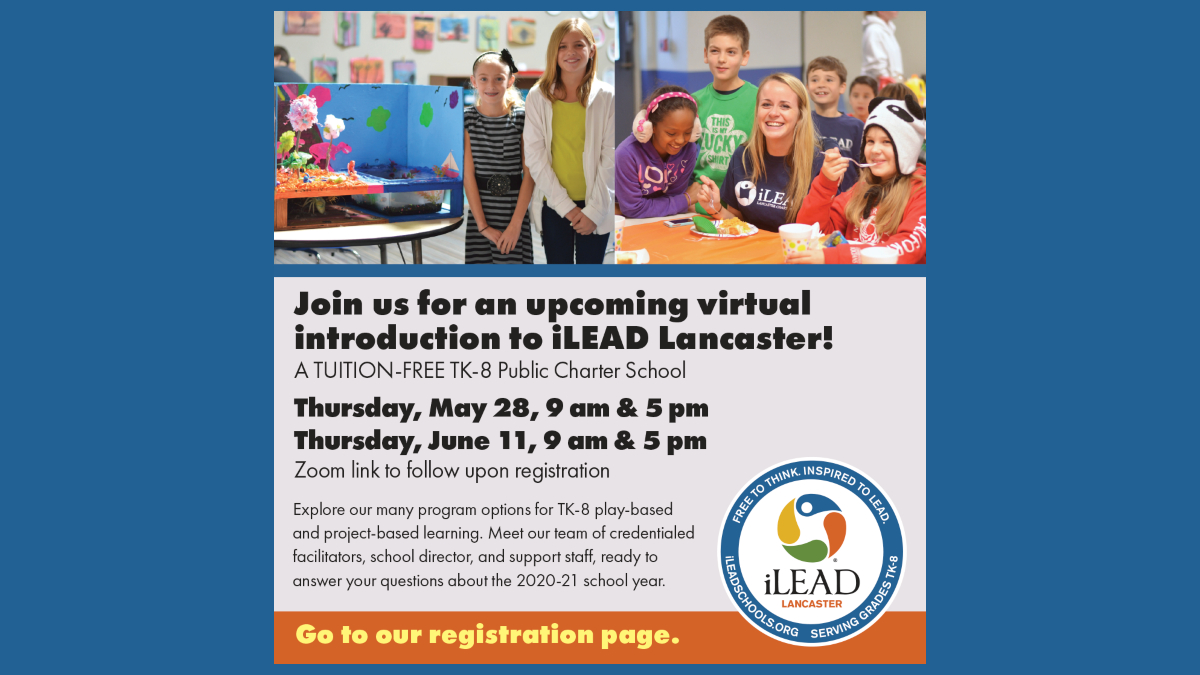 Do you know someone who would LOVE iLEAD Lancaster? Help us spread the word by forwarding this invitation to a friend!
Join us for an upcoming virtual introduction to iLEAD Lancaster, a TUITION-FREE TK-8 Public Charter School
Thursday, June 11, 9 am & 5 pm
Zoom link to follow upon registration here: https://ileadlancaster.org/information-sessions/
Explore our many program options for TK-8 play-based and project-based learning. Meet our team of credentialed facilitators, school director, and support staff, ready to answer your questions about the 2020-21 school year.