FREE Summer Enrichment Programs at iLEAD Lancaster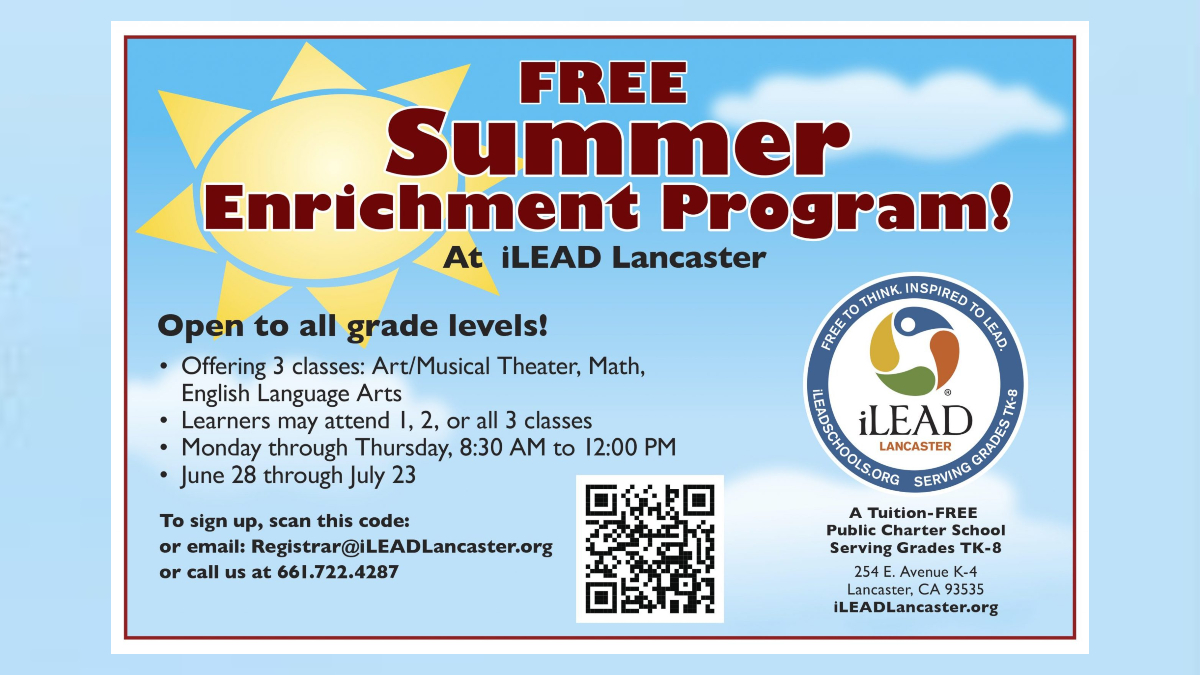 The end of the school year is almost here! Friday, June 18, will be the last day of school, and it is time to think about summer activities and fun! Your iLEAD Lancaster team is excited to offer a summer enrichment program to currently enrolled (returning) and new (incoming) learners for grades TK-8. This is an on-campus program open to both site-based and Exploration homeschool learners. Please note that homeschool learners must have current immunizations to attend.
Please scan the QR code below, click here or email registrar@ileadlancaster.org or call our office at 661-722-4287 to sign up by June 11!
Confirmation emails with schedule details will be sent by June 18.