iLEAD Lancaster's 'Leader In Me' Facilitates Learner Agency, Leadership, SEL and Life Skills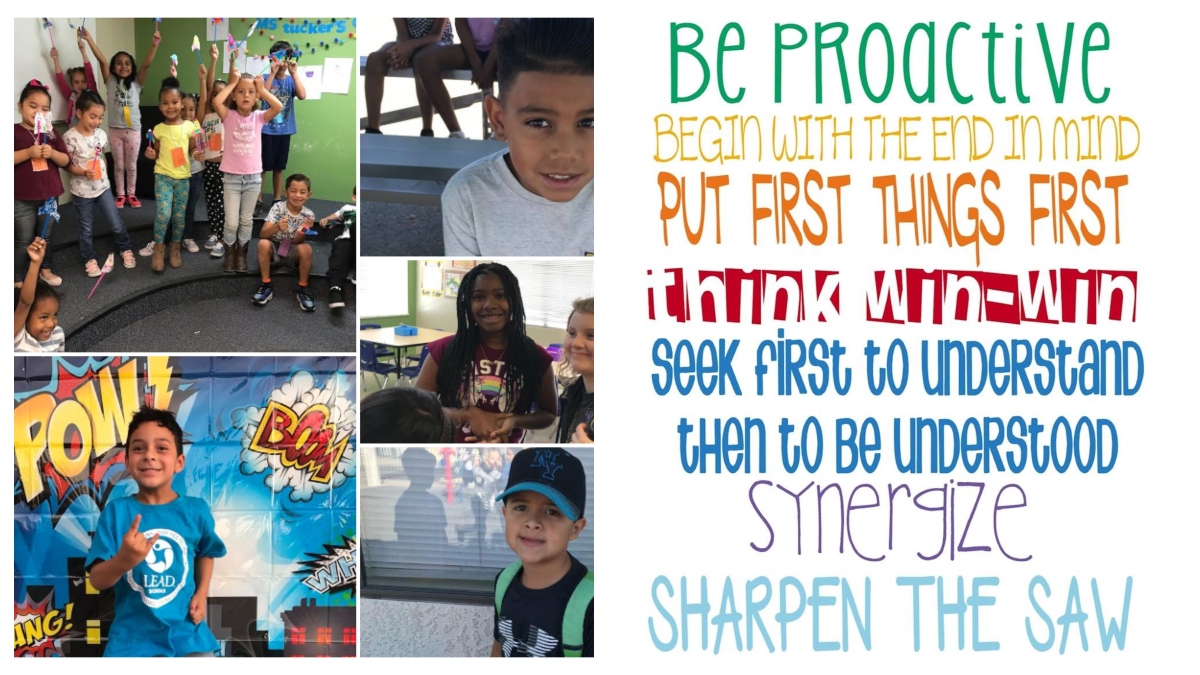 Project-based learning produces many learner outcomes. One of those is agency – developing a greater degree of ownership in one's learning and life. Many educators believe that this sense of agency correlates with the idea that all learners can and should be leaders – leaders in learning, their communities and of their own journey. iLEAD Lancaster embraces the Leader in Me in order to deliver on this mission.
Leader in Me is a whole-school, evidence-based improvement process that empowers learners with leadership and life skills that they need to thrive in the 21st century. Leader In Me stems from Dr. Stephen Covey's 7 Habits For Highly Effective People. According to the literature, these habits are a framework for living one's best life – focused on efficacy, empathy, strength of character and ethical guidance.
According to iLEAD Lancaster Director Nykole Kent, this program focuses on timeless principles that are universal and objective – a comprehensive approach designed to address social-emotional needs, college and career readiness and the development of a strong school wide leadership culture.
"This program aligns perfectly with the mission and vision of iLEAD Schools and iLEAD Lancaster," said Kent.
She, along with her team of facilitators and support personnel, have wholeheartedly embraced Leader in Me throughout their curriculum and culture of their school.
Kindergarten Facilitator Kim Lengning said she and her fellow facilitators embed this program into their curriculum in order to help the learners build developmentally – while understanding how all of this relates not only to school, but also their entire lives.
"We integrate relevant literature and real-life stories to bring meaning to this program," said Lengning.
Lengning posits that this approach is really a mindset. When coupled with maturity and development, she said learners ultimately become managers of their own behavior and choices.
"The learners begin to 'leaderize' the school and participate in decisions and run various areas on their own (with mentors, of course)," she said.
3rd Grade Lancaster Facilitator Francesca Bolivar concurs with Lengning. She said that this program reinforces the idea that everything anyone does starts with themselves.
"To be successful in life, learners must know how to deal with challenges and with other people appropriately," said Bolivar. "This program allows learners to practice skills that are essential for their long-term success and personal growth."
The program really resonates with Reading Specialist / Education Facilitator Taleen Stevens. She said the program encourages each learner, facilitator, staff member and parent to take ownership of their community.
"Because the program encourages those involved to be a leader in whatever they do, it allows each person to internalize what they can do to help themselves AND their communities," said Stevens. "This is an invaluable life skill that surely translates to every facet of life – from work, to school, to family and friends."
These facilitators see learners begin that delicate and sometimes chaotic process of growing up, while learning to internalize these skills and lifelong habits. While some learn these skills quickly, others may take more time. However, facilitators said they always see eventual success.
"I have not taught one workshop for the signature program that did not positively impact participants," said Lengning. "This is training for life – being critical thinkers, thoughtful humans and problem solvers."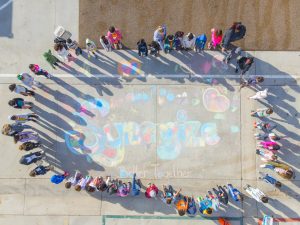 Additionally, iLEAD Lancaster views this work as directly related to the instructional model of project-based learning inherent in the school culture.
Bolivar said that facilitators even connect this program into their project rubrics. For example, she cites Habit 2: Begin With The End In Mind – which reminds learners to make a plan. Or she refers to Habit 6: Synergize, Highlights Of The Importance Of Teamwork – as modeling how collaboration elicits inclusion and ultimately higher quality work.
"The program not only builds self-confidence in our learners, but also creates a healthy school environment that is inclusive of all our learners," said Bolivar.
Lengning said that all projects typically include relevant habits and leadership skills. She said they integrate beautifully and provide that vital social-emotional component that assists both facilitators and learners as they implement the project.
"I have projects that include all 7 habits – without contriving a connection or forcing the integration," said Lengning. "We often ask the learners to identify these habits and leadership skills when they are working on a project."
These facilitators shared that Leader In Me appears regularly in English Language Arts lessons and literature, other content area activities, in stand-alone lessons and when real life classroom events create opportunities to teach and reinforce.
"We also include these skills for our learners when we develop Individualized Learning Plans (ILPs)," said Lengning.
Learners make great strides in reading and literacy throughout the school year from Leader In Me, according to Stevens.
"They set goals for themselves and work toward those goals throughout the year," said Stevens. "Time and time again, these learners reach and exceed their goals and embrace the growth mindset."
Facilitators often share real-life examples they hear from parents and families about how this work begins to appear outside of school. Lengning said she often has parents tell her about how their children begin helping more at home without being asked. She said a parent recently shared the story of her first grader intervening when her siblings were bickering and was able to mediate the situation.
"My own grandson began clearing the dinner table during a family get-together," said Lengning. "When asked what he was doing by his mom, he said he was being proactive!"
iLEAD Lancaster encourages anyone that is interested to connect with them about how to implement and optimize this program.
(Check out 1st Grade's recent project video on Habit #6 – Synergize Here)