COVID-19 Communications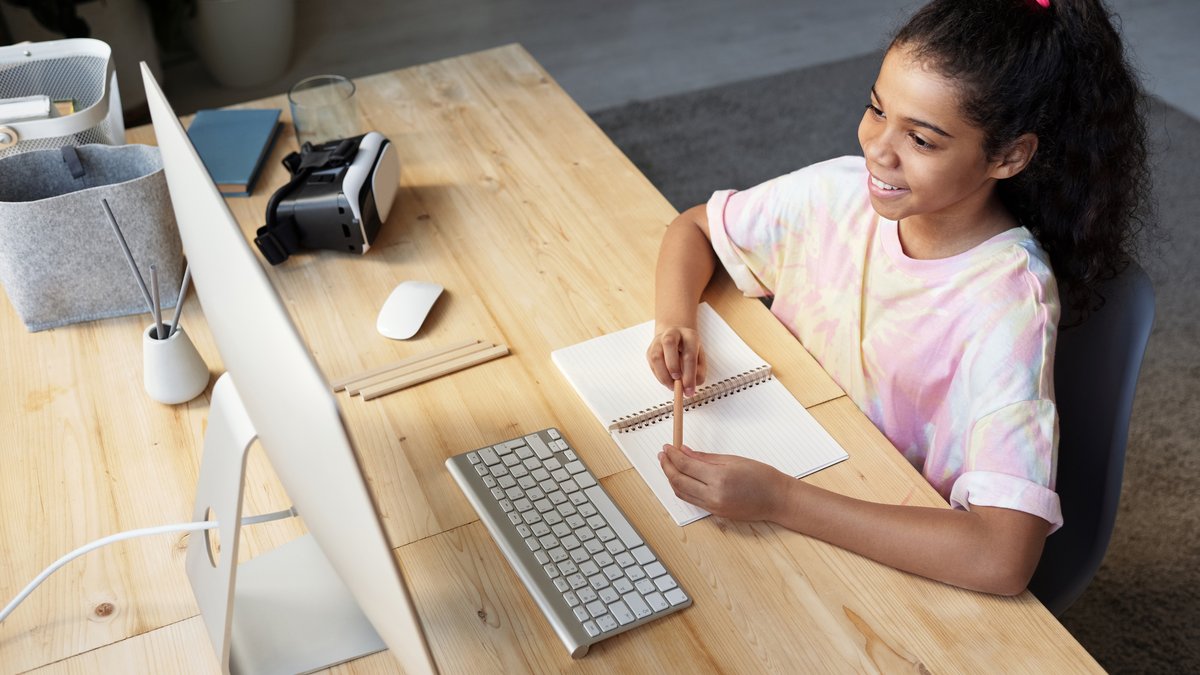 Note: We will regularly update this page regarding our response to the coronavirus pandemic, including modified operations and reopening plans.
COVID-19 Safety and Prevention Program
COVID-19 School Guidance Checklist
iLEAD Family Resource Helpline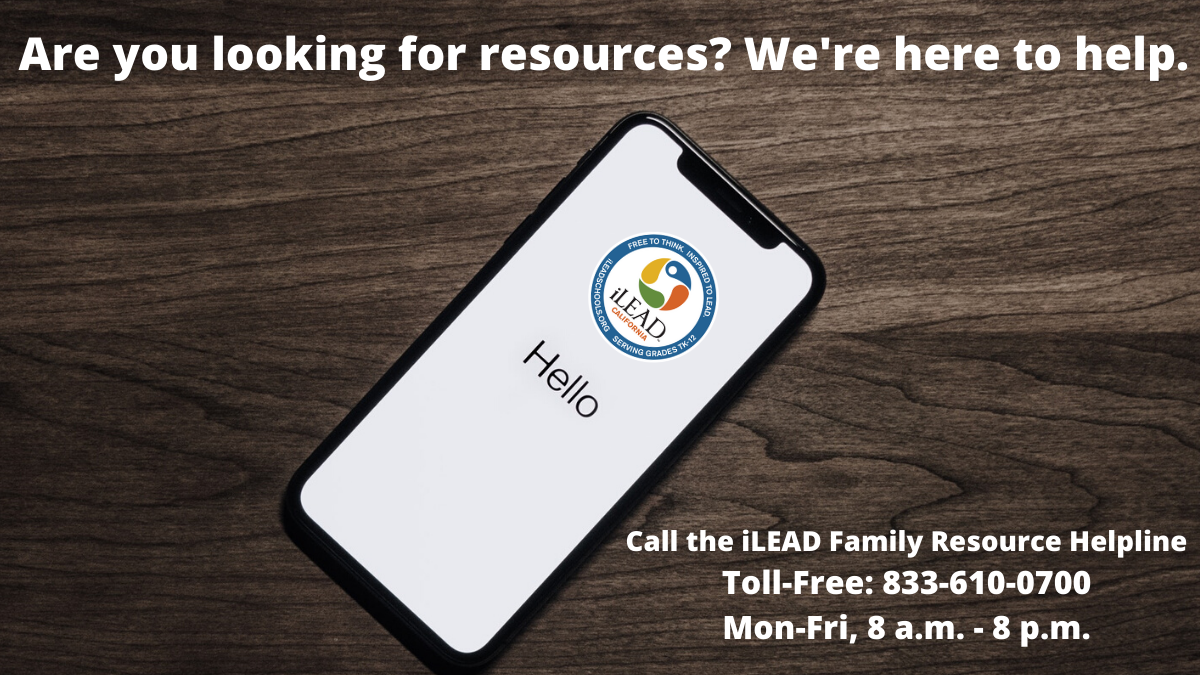 We want to thank you for all you do for your children. Our lives have been shaken and changed by the COVID-19 pandemic. No matter what you're feeling and experiencing, we want you to know you are not alone. Though we're separated by physical distance, we're here for you and united in our mission to serve our learners, families, and one another.
To strengthen our sense of community and provide an opportunity to communicate honestly throughout this time, we launched the iLEAD Family Resource helpline available to you, toll-free, Monday through Friday, 8:00 a.m. to 8:00 p.m.
Dial 833-610-0700.
2020-21 School Year Communications
COVID-19-Child-Care-Support

California Childcare Resource and Referral Network
CHAMPIONS COVID FLIER_iLEADV2 2

Free Breakfast and Lunch for All Children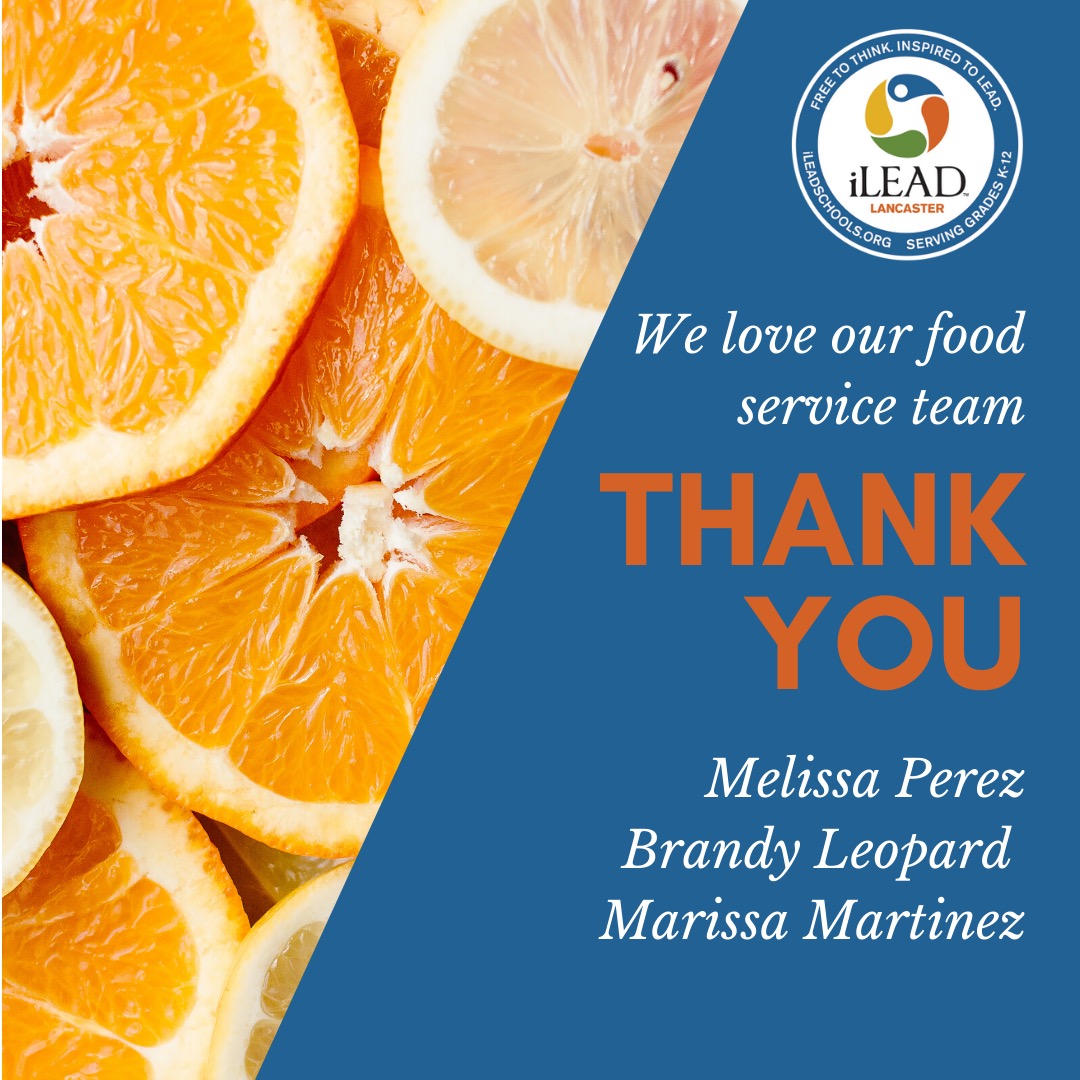 We are excited to provide free meals through the Summer Seamless Program. We are providing meals to all children up to 18 years of age at no charge. You do not need to be an enrolled learner in order to receive free meals. Each child will receive one grab-and-go breakfast and lunch Monday through Friday except on school holidays. Good news! Starting Friday, October 2, each Friday we will serve free grab-and-go meals to take home for Saturday and Sunday as well. Children need not be present to pick up.
Meals will be grab-and-go with minimal contact and may not be consumed on-site. Breakfast and lunch will be served together Monday-Friday, 9:00-11:00 AM. Please enter the west end parking lot (254 E Ave K4, Lancaster, CA) and drive through. For your protection and ours, please wear a cloth face covering when picking up meals.
Please make sure to continue to fill out the Multipurpose Income Form, as this will help to establish your eligibility for when this program stops, and will also help our school in many other ways. This form needs to be filled out for every learner and submitted each year. The deadline has been extended to December 1. It can be submitted in a variety of ways. You can fill it out via a fillable PDF (attached) and email it to registrar@ileadlancaster.org, fill out a paper form (attached in English, attached in Spanish) and drop it off at the meal distribution site Monday-Friday from 9:00-11:00 AM, or — in our newest, completely digital way — you can complete it via the My Mealtime online platform. This new option ensures the confidentiality of your form and can be done from home. Please see the attached instructions (here and here) on how to access this option. Please email all forms (by December 1) and any questions to registrar@ileadlancaster.org.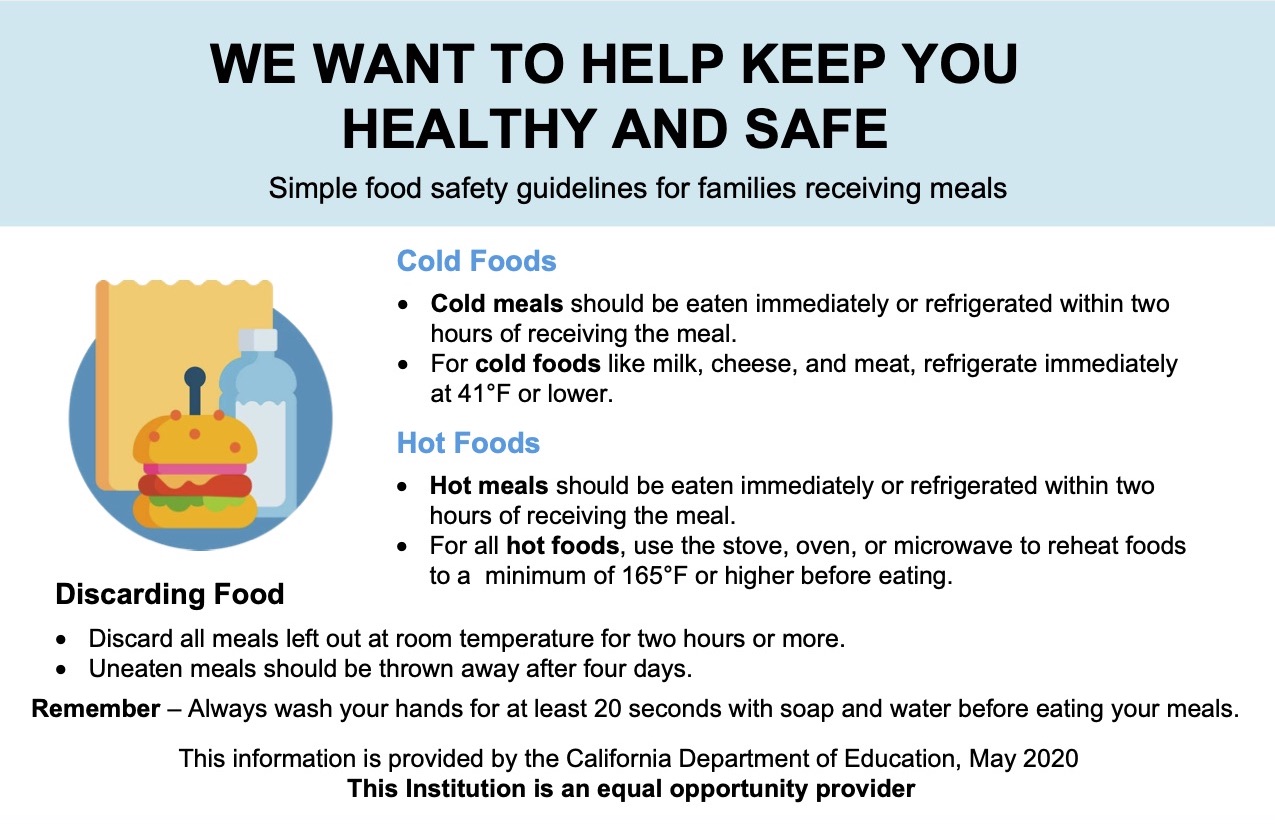 Pautas de seguridad alimentaria
iLEAD Fall 2020 Distance Learning Instructions
Welcome to the 2020-2021 school year. As you know, we are beginning the year distance learning. Below you will find information about tech tools necessary for this year: Student Email, PowerSchool, and Zoom. If you need any support, please submit a Tech Ticket.
1. Student Email
If you are a returning learner, your school email and password from last year has not changed, and you can log into your email at https://mail.google.com.
If you are a new learner, your facilitator will be able to provide you with your new email address, or you may submit a Tech Ticket and our technology team can assist you.
An email is not required to log into Zoom.
2. PowerSchool Account Instructions
Click HERE for PowerSchool learner and family training.
Starting Tuesday, August 25, you may log into your account. There will be a PowerSchool video orientation available Monday on your school's website if you need additional support.
Please wait until Tuesday to log in.
Starting Tuesday, you should have access to your courses. Your facilitator will contact you through PowerSchool with a welcome announcement and instructions on how to get started.
Your courses are located here: ilead online.learning.powerschool.com.
Please bookmark this page on your child's browser. You can access PowerSchool Learning on a desktop, laptop, tablet, or phone. To download the learning app for Apple, click HERE.
Please log into your new account and bookmark this domain to access your courses.
Your username: Firstname.Lastname or firstname.lastname
Your temporary password: changeme (for new learners only)
Note: if you are a returning learner, your password has not changed.
If you need any assistance logging in, please submit a Tech Ticket.
Do not use the Google log-in option. Scroll down to see the example below.
.
3. Zoom
Zoom Cheat-Sheet for Parents and Caregivers
Please click HERE to visit our Knowledge Base of tips and tutorials
Please click HERE for technical support.
Technology and Free/Low-Cost Internet
We would like to ensure that all learners have access to our online learning platforms. If you do not have access to a computer at home, the school will check out a laptop to you. A parent/guardian must be available to sign the technology agreement. AT&T and Spectrum are offering free or low-cost home internet service, should you need it.
Online Learning Quick Tips!
---
Additional School-at-Home Support from iLEAD Schools
Click below to access Home Schooling Answers, brought to you by the iLEAD team:
---
Resources for the Coronavirus Pandemic
RECENT POSTS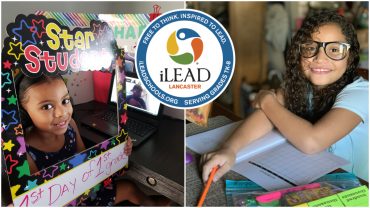 Join us for a virtual introduction to iLEAD Lancaster! Zoom link to follow after registration here: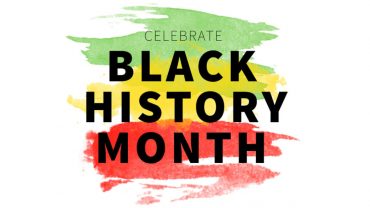 Black History Month Fun Fact! Did you know? Kamala Harris was born October 20, 1964, in Oakland California. She is a graduate of Howard University and of the University of California, Hastings College of Law. Vice President Harris is an… Read more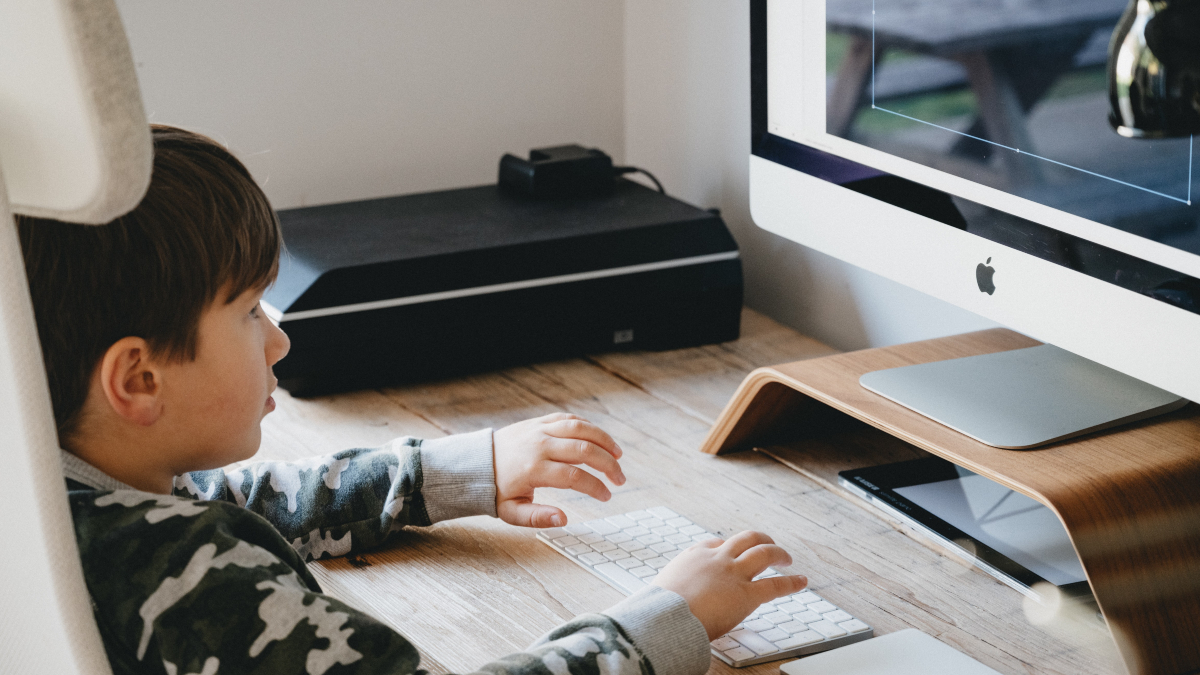 iLEAD Lancaster Charter School will record and report attendance based on new state legislation regarding distance learning. This means we will reinforce attendance expectations and track daily attendance and participation of all learners. Expectations include following assigned schedules with participation… Read more