Meet Your iSUPPORT Parent Volunteer Team!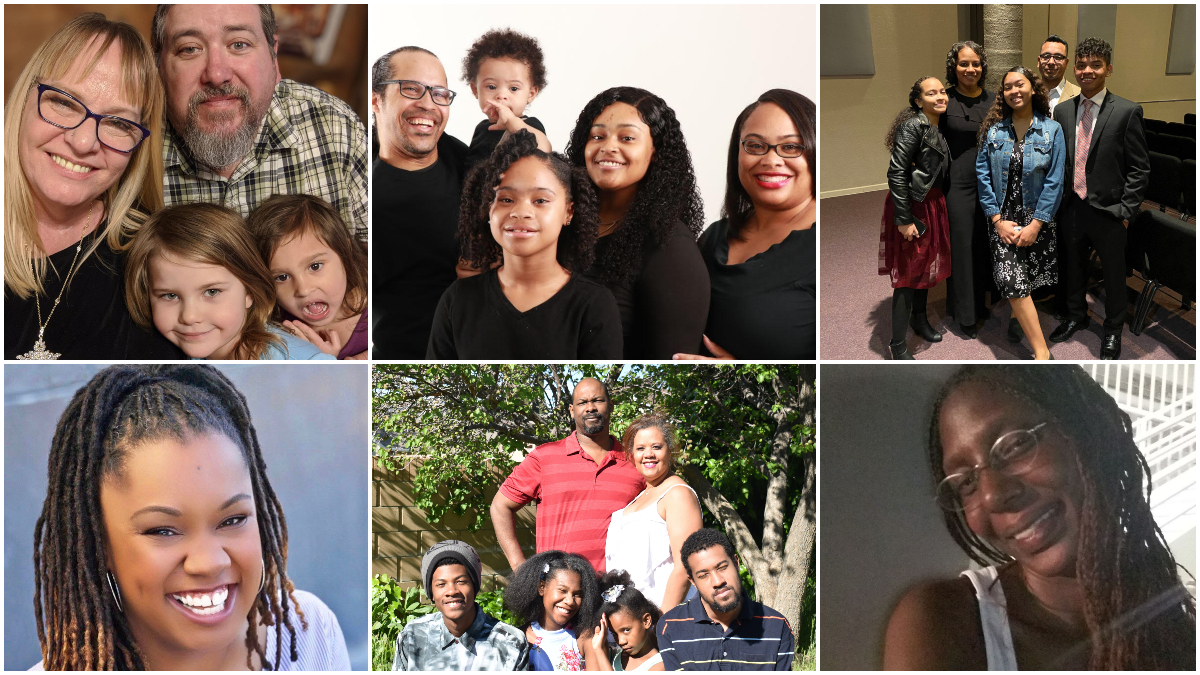 Introducing the 2020-21 iSUPPORT Parent Volunteer Team! A great-big welcome and sincere thanks to all of these women and their families for stepping up to volunteer in such a big way! The best is yet to come for all of us at iLEAD Lancaster!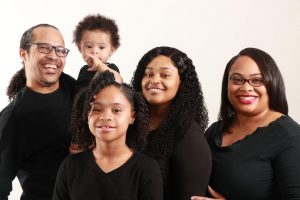 Meet your Co-president Desireé Lee-Perry!
Greetings, all! I am Desireé Lee-Perry and I'm a wife, a mother of two (Harmony and BJ) plus three bonus children, and a sweet shih tzu named Star. We've been a part of the iLEAD Lancaster family since Harmony began Kindergarten in 2016.
I am the CEO and founder of DLP: The Social Butterfly, which is a marketing and public relations consulting firm specializing in event planning, strategy consulting, social media management, public relations, and entrepreneurship empowerment. I earned my bachelor's degree in marketing and media management from CSU Northridge and my master's degree in business administration from Northcentral University.
Along with all of the above, at my day job I currently serve as a program specialist for the Student Equity Department at Antelope Valley College (AVC). I have been employed at AVC for almost a decade in a multitude of departments, with three of those years as a student worker. In my most current role, I coordinate the Focus 180 program, serving approximately one hundred formerly incarcerated students. I am also an AVC Umoja support staff member, as well as the public relations officer for the AVC Federation of Classified Employees (AVCFCE or Classified Union). I am definitely looking forward to serving this campus, our community, and working with all of these amazing parents and students!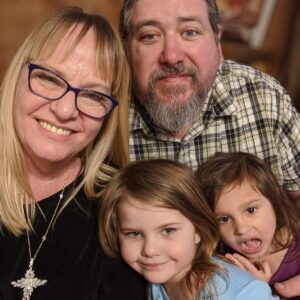 Meet your Photojournalist Christine Pette!
I am a wife and a mother of two beautiful five-year-old girls, Hailey and Keziah. I am a dog, cat and hamster mommy too. In our family we love the Lord, exploring and sustaining this beautiful planet, and creating art of all kinds. A picture whether taken, drawn or created in any way, is a memory that is not only seen but an experience to share with all."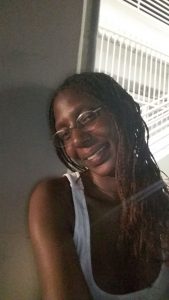 Meet your Treasurer Traci Grubbs!
Hi, everyone! I grew up in Inglewood, California, and spent a part of my life in Houston, Texas, and Richmond, Virginia. I'm a wife and mom to three children, Jasmine, Katanna, and Quadyre.
I had a stroke when I was 30 and lost a lot of my ability to move my right side, which continues to this day. This year I have my first house ever in life and still take care of my kids, my husband and my household. I enjoy crocheting and making different things, such as hats, bags, wallets, masks, blankets, pot holders, and more. I truly enjoy my life as a housewife, mother and homemaker.
I'm looking forward to getting to know you all and trying to do my best for iLEAD, the learners, the parents, and the faculty.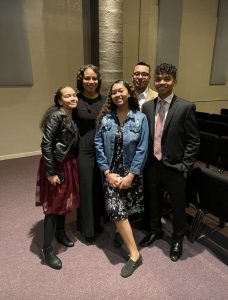 Meet your Secretary Keke Montoya!
Hello. My name is Keke Montoya. My husband, Jorge, and I will be celebrating our 20th wedding anniversary in January 2021. We share three beautiful children named Elijah, Niamyah, and Genesis. Genesis is in the 7th grade here at iLEAD Lancaster, and that is why I chose to get more involved. I love the culture at iLEAD, and helping in any capacity I can brings me great joy.
Outside of school and work, I have a small business called Keke's Luv Event Planning. I plan all types of events, including birthdays, baby showers, weddings, quinceañeras, church events and more! I create custom decorations and personalized gifts, such as tumblers, T-shirts, picture frames, scrapbooks, and other items upon request. People who know me well call me Crafty KeKe.
My family and I enjoy going to church and spending time with our loved ones. We are strong believers in the Lord and believe in the power of prayer. This is why we remain active in God's business. Before Covid-19, I was a Sunday school teacher as well as a greeter/usher, and I am still a member of our praise team.
Singing, coloring, crafting, bowling, and watching movies are just some of my favorite pastimes. My family tries to stay engaged and have game nights and other activities for that special bonding time, because family is everything!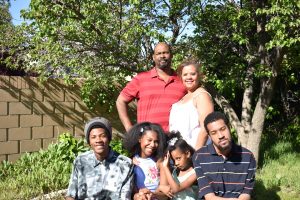 Meet your Vice President Felicia Oliver!
I am wonderfully blessed to serve as iSUPPORT's vice president this year. I am thrilled and excited to see what iSUPPORT can and will do this year for all our learners, facilitators, and staff.
We are a family of six, and we are striving to work strong every day to be productive citizens and share our gifts and talents with others. My family joined iLEAD in 2019, and we have been very happy with the change of atmosphere and learning environment where the learners lead. Our two daughters, Jennifer Rose and Jewelia, are very happy and learning with joy and understanding. I along with my husband of 25 years, Alvin, are very happy with our girls being in a positive place where they are showing much growth. We also have two adult sons: Caleb attends Desert Haven across the street from iLEAD, and William Patrick is working on his AA degree at AVC College.
I attended school in the California area all my life, have toured internationally and locally with several prominent dance companies from Los Angeles, have studied with most of the prominent dance teachers and studios in California, and graduated from the Los Angeles County High School of the Arts, L.A. Trade Technical College, and earned a BA in English education from CSULB.
I am a dancer who loves to dance and to teach. A year ago, my husband and I started working full-time at our private home business, O Studios Dance & Music, where dancers and musicians can learn and grow. We opened the business after juggling both our studio and the AV Family YMCA ballet department, where I implemented a full program with over 100 students, including technique, performances, press releases, and much more. O Studios Dance & Music has been very successful for three years in total, and we are awaiting the time to burst out into our own building soon.
I enjoy musicals, the beach, crafting, being a mom and a wife, and volunteering. I have been a volunteer parent since my oldest has been in school. I love working alongside teachers, and I love being the "room mom" representing all the families. Whenever I am there, I take all the moms and dads and caregivers with me. I'm an advocate for parent volunteering and involvement in school and outside of school. The best reward ever is being helpful.
This year will be wonderful! Let's do this!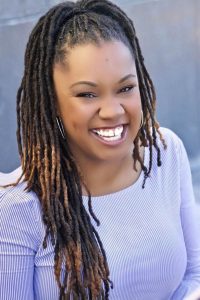 Meet your President Bianca McQueen!
Hola! I am Bianca McQueen. Charity and I have been part of the iLEAD community for almost three years. We returned to the AV after living back East. We found iLEAD through unanimous referrals from my industry contacts. Every single person I went to while searching for a school from across the country said iLEAD was the place to be!
We are so grateful to be aligned with iLEAD! I'm a mama and child welfare social worker, and the iLEAD way is paramount to me. Charity has found a community here, after leaving family and friends back East. She feels safe in every way and we all know how important that is! Academics are key, but the welfare of our children is really what we all bank on when we send our children into a school community.
Charity is in her first year of Innovation Studios. She is a masterful communicator, an entrepreneur, and a lover of fine arts. Those who knew Charity during our school search knew that the exhaustive pillars and intentional philosophy of iLEAD would be an incredible match for her!
I am elated to become the iSUPPORT co-president! What an honor! This is a major opportunity, and there is so much to be shared! I'm looking forward to getting to know more of our families better, and I'm looking forward to putting my production background to use, finding our synergy, sustaining traditions, and supporting our iLEAD community in new ways!
Let's talk soon!